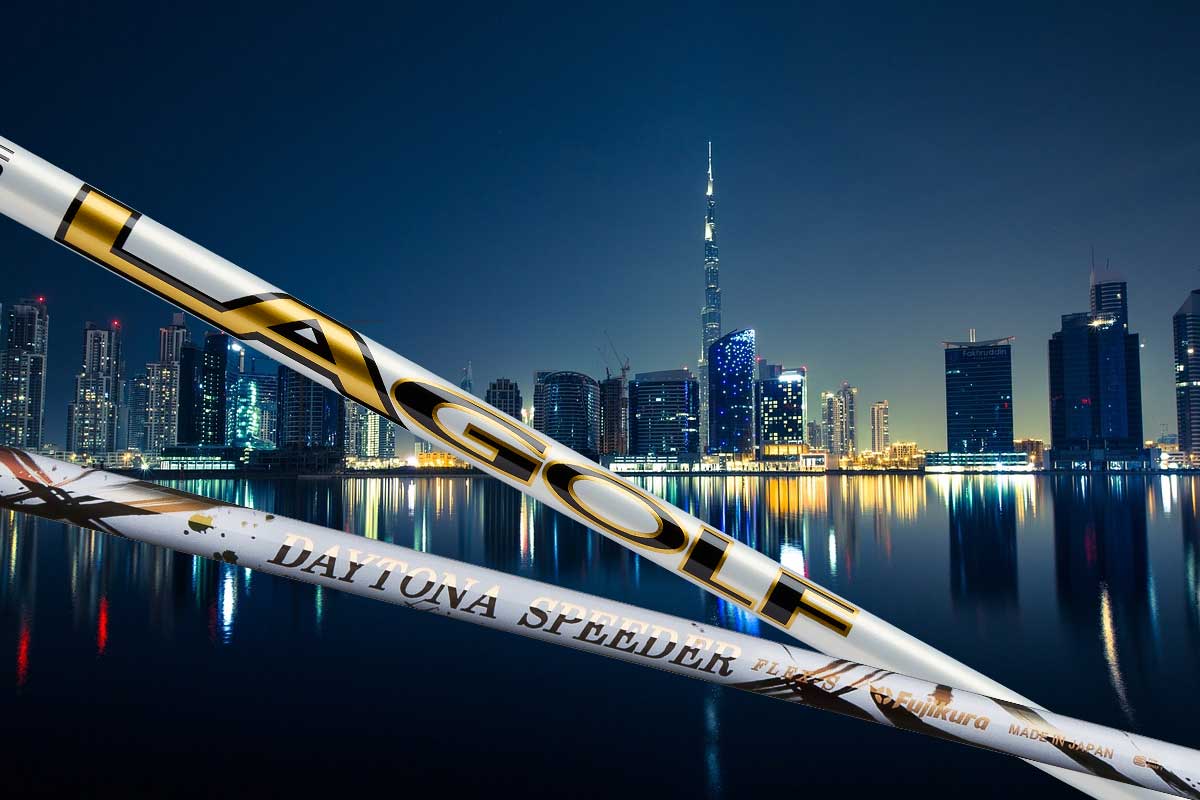 Where To Buy Golf Shafts in Dubai
Where to buy golf shafts in Dubai?  Your best bet for buying golf shafts in Dubai is Tour Spin Golf. We can ship most of the biggest golf shaft brands including LA Golf Shafts, Fujikura, BGT Golf Shafts, Graphite Design, KBS, and many others. As well as shafts, Tour Spin Golf can also ship golf grips including The Grip Master, Lamkin, Iomic and BJM Kotahi to Dubai and the rest of the UAE. In fact, we ship golf shafts to Dubai and Qatar on a weekly basis and are well known amongst serious golfers in Dubai for providing great service.
 If you're not familiar with Tour Spin Golf, or specialty is selling tour spec and premium golf shafts and assembling a grip and adapter on the shafts so you can just stick the shaft in your driver as soon as you receive it and you're ready to go. No need to go to the hassle of finding a club fitter or club builder in Dubai or Qatar, when you buy a driver shaft from Tour Spin Golf, this service is free of charge and we typically do this within 24 hours making Tour Spin Golf one of the fastest turnarounds in golf.  Simply buy a shaft online, select your grip, select your adapter and we'll then send you a custom build form to complete to get all your specs right. The adapter and grip are free, as well as the installation, so this makes buying golf shafts in Dubai and the rest of the UAE as easy as pie. If you're not sure about what shaft to buy, simply get in contact with Tour Spin Golf for some recommendations.
Exactly what types of golf shafts in Dubai can you can buy from Tour Spin Golf? We specialise in:
LA Golf Shafts in Dubai
BGT Golf Shafts in Dubai
Fujikura Golf Shafts in Dubai
Graphite Design Golf Shafts in Dubai.
Specifically, we specialise in Driver/Wood shafts from these brands in Dubai and Qatar and ship via Fedex International Economy and Priority.  Of course, we also recommend getting a clubfitting before buying a shaft, and once you have your recommendations from the clubfitter, simply get in touch with Tour Spin Golf and we'll recommend one of our shafts with similar characteristics.
Nov 17, 2022

Category:

News
Comments: 0