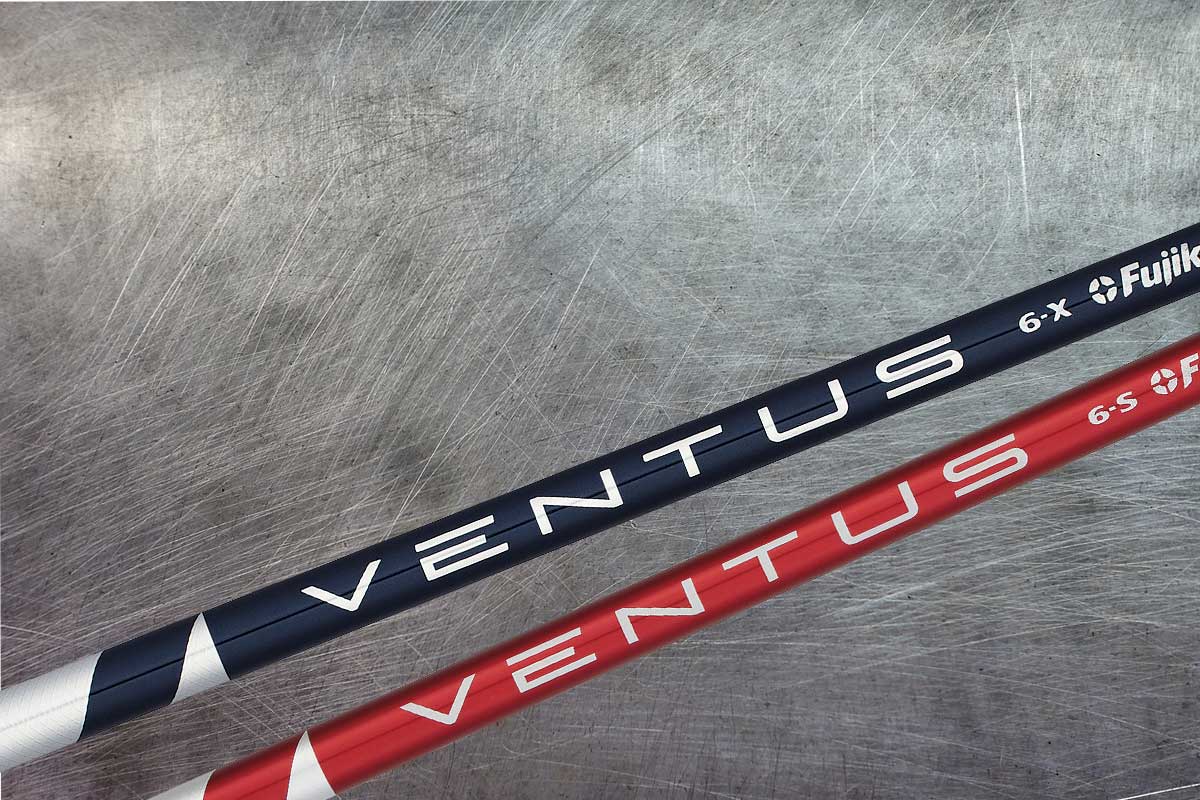 Pretty much any golfer who knows even just a little bit about shafts and golf equipment would have heard of the Fukjikura Ventus shaft range.  They original Ventus Blue was launched a few years back but it took some time for it to gain awareness and traction on Tour as well as amongst your average and better players.  Now, if you take a look at the stats of what shafts are in the bags at any given event, it's not unlikely to see at least a quarter of the field using some kind of Ventus in at least one of their woods, either Driver, 3 wood or hybrid.  Without doubt, the Fujikura Ventus with Velocore shafts are the number 1 shaft on tour, and if youb have one of the latest drivers, chances are that too probably has a Ventus in it, albeit with the Velocore.
But even then, pretty much all the leading driver brands such as TaylorMade, Ping, Cobra and Callaway offer preimium upgrade options and the Ventus with Velocore has become the pick of the bunch for the majority of golfers. With the Ventus lineup now consisting of 6 models, including the original Ventus Blue, Ventus Black, Ventus Red, and the recently launched Ventus TR (Blue), Ventus TR Red and ventus TR Black, how do you choose what Ventus is right for you?
The answer isn't so simple and of course the best answer is one that many golfers simply can't do, and that is go and do a fitting.  So if you fall in that camp where you either don't have the budget to do a fitting or don't have a facility where an do a fitting or at least test the shaft, hopefully this guide on how to choose the right ventus shaft for your swing will help you out just a little. But again, this is just advice and without seeing exactly how you swing, we should have a disclaimer that the very best way to find out what Ventus shaft is best for you is to go and test each shaft. So considering that, let's take a look at each of the Fujikura Ventus models.
But one more thing before we start, spin and launch "labels" are somewhat misleading because if a shaft is considered "low launch, low spin", this is usually compared to the other models within that brand, also, these characteristics may change depending on how you swing the golf club. 
Anyway, the starting with the latest Ventus TR models, the Ventus TR Blue is generally considered a mid-launching and low spinning shaft, the Ventus TR Red is considered a mid launching high spinning shaft and the Ventus TR Black is considered a very low launching and very low spinning shaft. The Ventus Blue would be a mid launch, mid-spin shaft, the Ventus Red a high launch, high spinning shaft and the Ventus Black a low launch and low spin shaft.  So basically the newer TR Red, Blue and Black are "beefed up" versions of the regular Ventus. Again, depending on how you swing the golf club you may see different characteristics and this is why it's important to get a fitting or test the shaft you have in mind.
These days it's quite likely you have some kind of indoor our outdoor golf center that has a launch monitor, so it's really about dialling in the best results for your swing.  If you really don't have access you can get in touch with Tour Spin Golf and we'll be happy to give you some more advice on what Ventus shaft is right for you. 
Not interested in Ventus? Try out the BGT Brava at golfshophongkong.com
We ship worldwide with free adapter and grip with any Ventus driver shaft.
Jan 31, 2023

Category:

News
Comments: 0