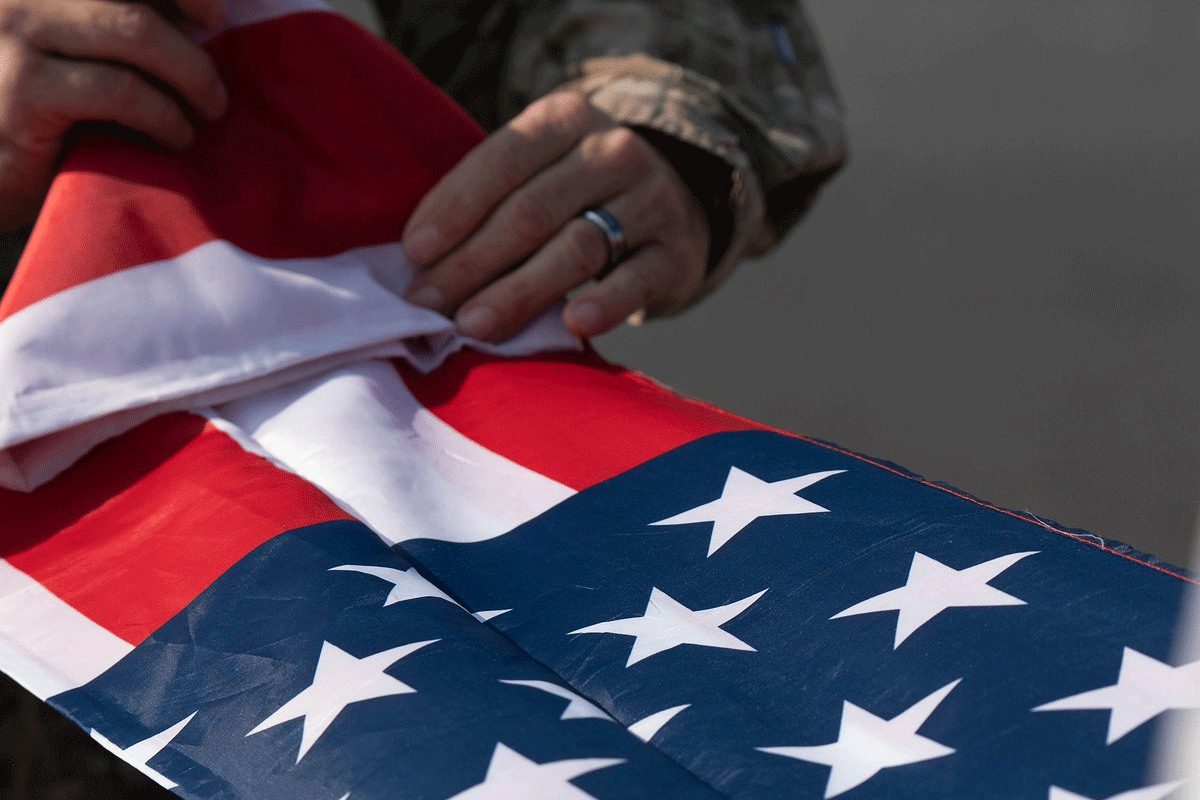 Limited quantities of The Fujikura Ventus TR Folds of Honor Edition 2022 are now available at Tour Spin Golf.  This very special shaft comes in the Ventus Blue 6-S and 6-X and the Ventus Black 6-S and 6-X.  The new Patriot Edition TR shafts feature a unique cosmetic including digital military-style camo to honor the uniforms of our service men and women.
Folds of Honor is a 501(C)(3) nonprofit organization that provides educational scholarships to families of military men and women who have fallen or been disabled while on active duty in the United States armed forces. The educational scholarships support private education tuition and tutoring for children in grades K-12, as well as higher education tuition assistance for spouses and dependents. Founded in 2007 by Lt. Col. Dan Rooney, Folds of Honor is proud to have awarded more than 10,000 scholarships. For more information or to donate in support of a Folds of Honor scholarship, visit www.foldsofhonor.org
Since 2007, Folds of Honor has provided life-changing scholarships to the spouses and children of America's fallen or disabled military.  Their mission expands to the families of America's first responders. With Folds of Honor, those who protect our freedoms and our families will know they are not forgotten.
9/22 Mission Video from Idea Ranch on Vimeo.
Folds of Honor was founded by Lt Col Dan Rooney, a Class A Member of the PGA of America. Golf is in their DNA and what is a better way to give back to our nation's heroes than playing a round of golf? It's easy to participate whether you are an individual or would like to register your club. Just get out there and play, donate, and make a difference in the lives of military and first responder families.
When you purchase a Fujikura Ventus TR Folds of Honor Edition 2022 from Tour Spin Golf, we'll make a donation to Folds of Honor. To be one of the first to get the Fujikura Ventus TR Folds of Honor Edition 2022, get in contact with us to reserve your shaft as there are very limited quantities available.
VENTUS TR BLUE FOLDS OF HONOR EDITION 2022
This mid-launch, low spinning shaft is a powerful combination of stability and feel, Ventus TR Blue maintains an ultra-stiff tip section for superior control at impact. Increased torsional stiffness creates a profile with enhanced load capabilities for more aggressive swings while maintaining a smooth overall feel.  
VENTUS TR BLACK FOLDS OF HONOR EDITION 2022
This low-launch, low spinning is the stiffest VENTUS profile to date. Ultra-stiff tip and handle sections work in unison to support players with Tour-like speeds that prefer the feeling of minimal to no flex during the swing. As a shaft designed for players with a fast transition, spread tow fabric reinforces the mid/handle section even further, holding up to even the most aggressive moves to the golf ball.
 Buy the Fujikura Ventus TR Folds of Honor 2022 Edition from Tour Spin Golf
Nov 09, 2022

Category:

News
Comments: 0