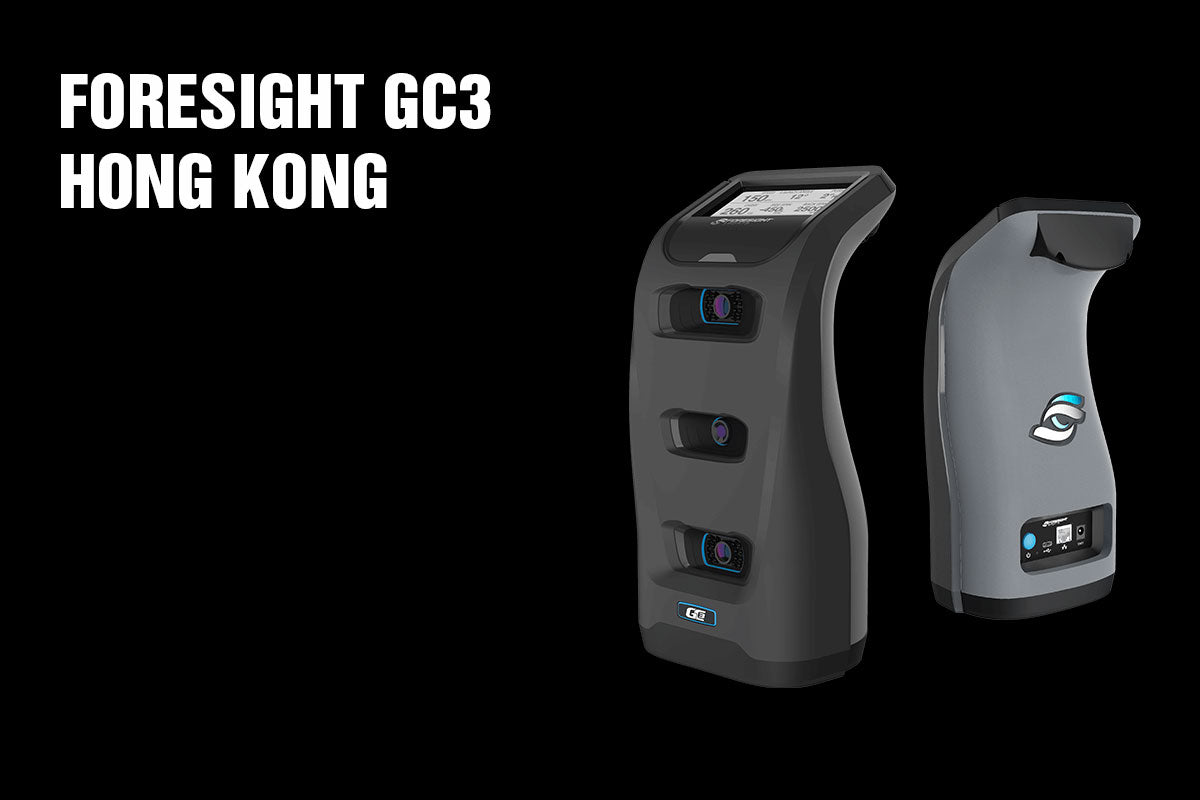 The Foresight GC3 Hong Kong is Foresights newest launch monitor and is now available at Golf Shop Hong Kong.  The GC3 can be used on the range or indoors and Foresight say no other launch monitor can provide the feedback, accuracy and versatility for the price.  Starting around USD$7000, the Foresight GC3 is certainly no budget launch monitor.  Over the last decade there's been a lot of new products in the sub $1000 launch monitor category, but the problem with these lower priced launch monitors is they don't provide the accuracy, data points and consistency of the more expensive launch monitors such as the Foresight GCQuad and Trackman.  The GC3 reaches somewhat of a happy medium.
Thanks to the advanced photometric technology inside, the GC3 remains accurate and reliable both on the range and in your home simulator.   There are three precision cameras in the Foresight GC3 which record both ball and club data and with a touchscreen, the Foresight GC3 is easy to use. It's also a lot smaller and whilst it doesn't provide all the data that the GCQuad does, the data is comparable and for less than half the price of the GCQuad, it's definitely worth considering.
If you're looking for an affordable personal launch monitor without the price of the more expensive models, the GC3 is a great choice. As well as being perfect for tracking and recording your swing data it can also be used with the FSX Software for the ultimate gaming experience where you can play and practice on some of the world's best golf courses.
If you're wanting to find out about the Foresight GC3 Hong Kong price, please get in touch with Golf Shop Hong Kong and we'll put you in contact with the Foresight Hong Kong Distributor.
Jan 11, 2022

Category:

News
Comments: 0