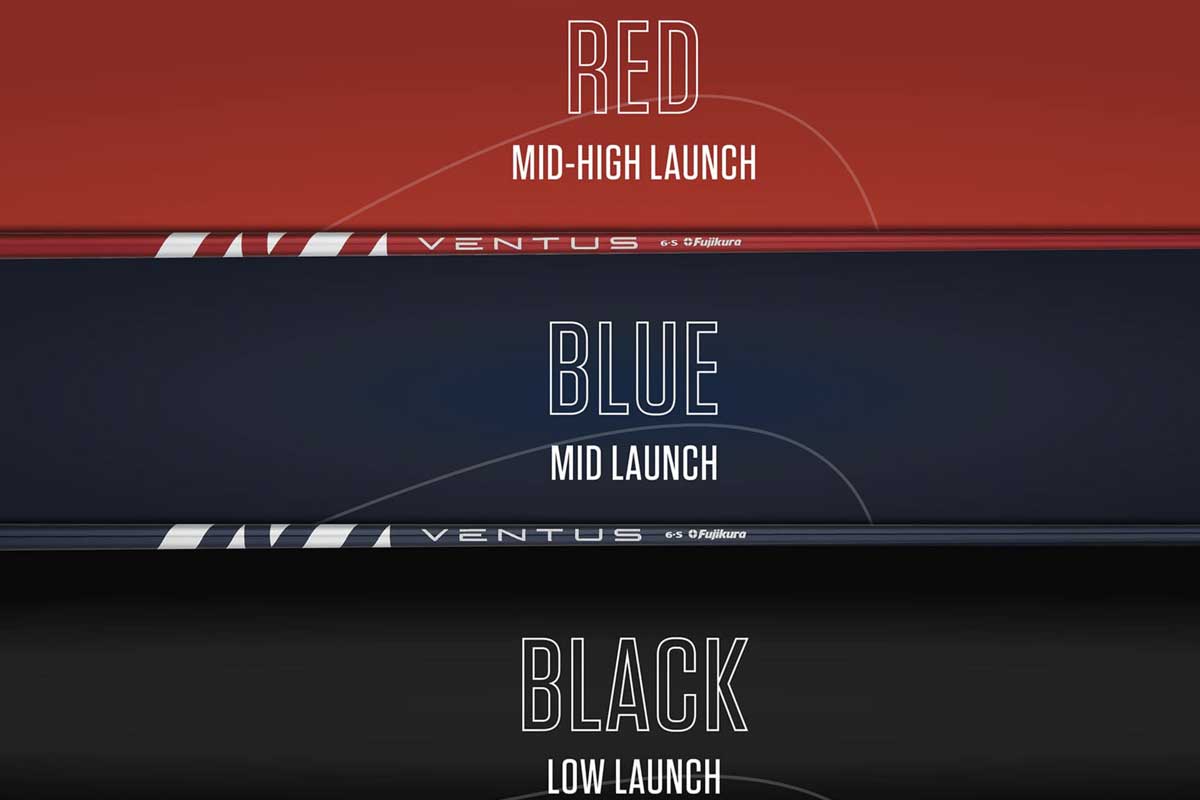 BUY FUJIKURA VENTUS SHAFTS IN HONG KONG
Tour Spin Golf is the place to buy ventus shafts in Hong Hong.  We have every Ventus Black, Blue and Red shaft available as well as the new Fujikura TR Black, TR Red and the original TR Blue driver shafts. With free shipping to Hong Kong for all our Ventus driver shafts, combined with the fact we assemble a grip, adapter and build to your personal spec, Tour Spin Golf is the best place to buy Ventus wood shafts in Hong Kong.
Since it's launch, the Fujikura Ventus lineup of wood shafts has exploded in popularity and is now one of the most used shafts across all tours. Just do a google for "what's in the bag winner INSERT GOLF TOURNAMENT NAME HERE" and chances are you are going to see one of the Ventus models in at least one of the winners woods.  Pretty much every major golf shaft review site on the web has reviewed this shaft the results are consistent - this is one of the highest performing golf shafts ever made with unparalled stability, feel and performance. This is a golfwrx members choice, a mygolfspy editors choice, and the most trusted golf shaft in golf today.
Here's what Fujikura has to say "The exceptionally engineered Ventus is designed to significantly tighten shot dispersion and maximize ball speed especially on off-center shots. Ventus is a Tour-inspired profile and the first to include Fujikura's all-new VeloCore Technology in an accelerated taper, ultra-stiff tip profile. Maximum energy transfer from the tip section boosts the clubhead's performance and a straight taper design enhances loading and feel."
What is Velocore?
Velocore is the technology powering the Ventus shafts. Note that not all Ventus shafts have Velocore, notably, if you buy a driver off the shelf in Hong Kong with a Ventus shaft, this is most likely not going to have the Velocore technology.  VeloCore technology is a multi-material bias core construction technique that delivers ultimate stability through transition and impact (maximizing clubhead MOI) – increasing velocity and smash factor. The multi-material core is crafted with full-length, ultra-high modulus Pitch 70 Ton Carbon Fiber — 150% stronger and more stable than T1100g — for ultimate stability, and 40 Ton bias layers ensure incredible feel.
Ventus utilizes VeloCore to deliver ultimate stability through transition and impact. Ventus with VeloCore Technology promotes consistent center-face impact and provides ultimate stability, tightening dispersion and increasing control. The result is a shaft that maximizes the MOI and ball speed of your clubhead through the reduction of twist during the swing and at impact, especially on off-center hits. 
I've actually tried a Ventus with Velocore, and without Velocore, and I actually hit the one withour Velocore, better.  Go figure! But if you're wanting the best Ventus shaft, definitely get the one with Velocore, which is what the Tour Pro's are using.
Ventus Shaft Reviews
There's many sites that can tell you all about the Ventus shaft but if you're looking to buy the Ventus shaft in Hong Kong, feel free to get in touch with Tour Spin Golf and ask us any questions. If you're looking for any reviews of the Ventus shaft, here's a few we recommend:
Mygolfspy's Ventus Shafts Review
PluggedinGolf Ventus Shafts Review
Golfwrx's Ventus Shafts Review
FUJIKURA VENTUS TR IN HONG KONG
Following on from the major success of the Ventus Black, Ventus Blue and Ventus Red shafts, Fujikura introduced the Ventus TR. The Ventus TR has similar feel to the original Ventus, but is more stiff, with less launch and spin.  If you're looking to buy the Ventus TR in Hong Kong, of course look no further than Tour Spin Golf. As with the original Ventus and all driver shafts we sell, we can install an adapter and grip on the Ventus TR for no charge and ship it free to any address in Hong Kong. This means there's no need to find a clubfitter in Hong Kong who are going to charge you for the grip, adapter and installation, making the Ventus TR much more expensive than it should be. If you find a better price for the Ventus TR in Hong Kong, let us know and we'll see what we can do to match it or beat it.
VENTUS SHAFT VIDEOS
If you're considering buying the Ventus Black, Blue or Red in Hong Kong but want to find more information about the shafts, check out these Ventus Shaft videos:
Buy Fujikura Ventus Black shafts in Hong Kong here
Buy Fujikura Ventus Blue shafts in Hong Kong here
Buy Fujikura Ventus Red shafts in Hong Kong here
Buy Fujikura Ventus TR Black shafts in Hong Kong here
Buy Fujikura Ventus TR Blue shafts in Hong Kong here
Buy Fujikura Ventus TR Red shafts in Hong Kong here
If you've tried the Ventus and it doesn't work fo you, check out the new BGT Brava shaft from BGT here.
Nov 29, 2022

Category:

News
Comments: 0