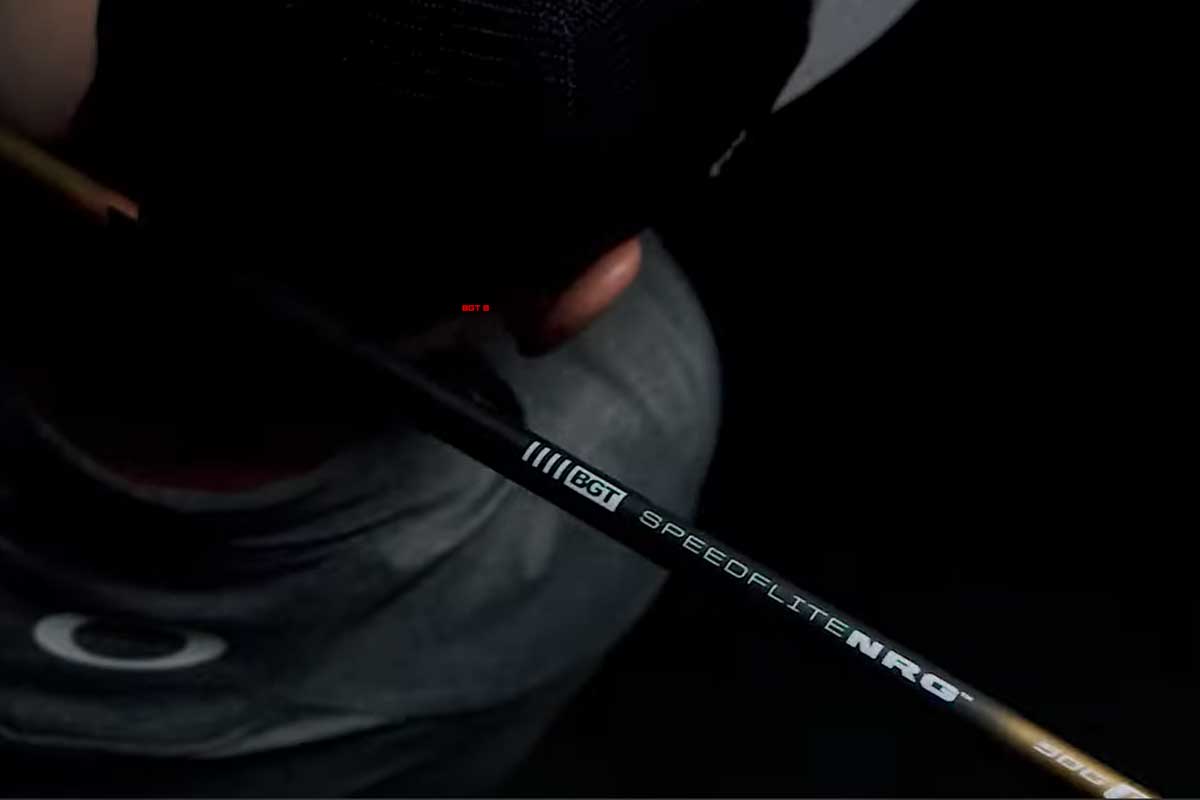 Looking for the best price for BGT Brava Driver Shafts?  The Brava is a new release shaft from Breakthrough Golf Technology, the pioneer of Stability Putter shafts.  It's been extremely well received and favourably reviewed by many of golf's most respected product reviewers and media sites and the feedback we've had for the BGT Brava has been nothing short of incredible.  Independentgolfreviews.com has this to say about the shaft "BRAVA by Breakthrough Golf Technologies is an impressive lightweight driver shaft.  From the company that created a STABILITY putter shaft, it comes as no surprise that this shaft is very stable.  The speed addition is what really impressed me.  If you want to go lightweight while maintaining feel and control, this shaft might be the perfect fit.  While they haven't yet created one for the fastest of swing speeds, those of us that don't have drive over the speed limit can benefit from a lightweight shaft like BRAVA."  Read the full review here.
Check out this video about trackman testing the BGT Brava
BGT did a head to head review with two of the best performing driver shafts in golf and claims Brava was up to ten yards longer.  They also claim the BGT Brava Driver shaft delivers the power and consistency to perform shot after shot regardless of swing speed or driver model. And designed it for maximum ball speed and smash factor because it delivers more center strikes and a better face angle.  The BGT brava driver shafts features BGT's Speedflite NRG™ technology built with premium Toray™ carbon fiber, which is 10x the strength of steel at a fraction of its weight. This apparently translates to less energy needed when swinging and results in an exceptionally stable driver head for more distance and tighter ball dispersion.
So what is the best price for the BGT Brava Driver Shaft?  The retail price is USD$399.00, this makes it almost $50 more expensive than the best selling shaft of 2022 - the Fujikura Ventus.  As with most things in life, quality and high performance come at a price and we think the $399.99 price is justified considering the R&D and materials that have gone into this shaft.  BGTshafts.com best price for the BGT Brava shaft is $399.99 but they offer free shipping and occasionally have deals going on during different times of the year. 
Tour Spin Golf's best price for the BGT Brava driver shaft is also $399,.99 but we also offer free shipping as well as a free adapter and grip including installation. This makes it a very good deal and lets you "plug and play" as soon as you get the shaft.  In addition to this, Tour Spin Golf can install and adapter and grip on the Brava within 24 hours during weekdays (excluding public holidays).  The BGT Brava will be at your doorstep and ready to play within a day or two if you live in the US, Thailand, Malaysia, Australia or New Zealand. Most other countries won't be much longer.
To get the best price for the BGT Brava shaft, get in contact with Tour Spin Golf.
Nov 22, 2022

Category:

News
Comments: 0