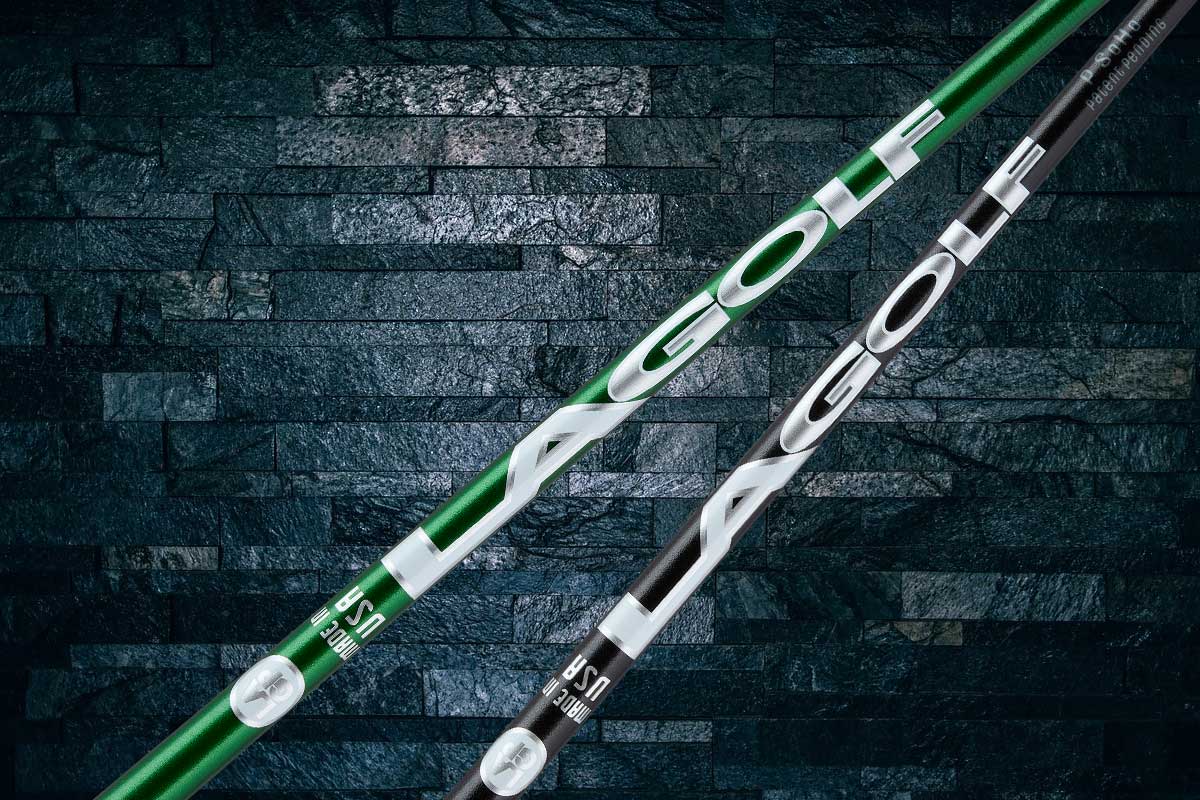 LA Golf Putter shafts including the new P Series Putter shafts are now available at Tour Spin Golf. We also have the new Michelle Wie West Signature P Series putter shafts as well the USA and Europe versions of the older LA Golf 105 and 180 putter shafts. If you're not familiar with LA Golf putter shafts, these have been one of the most talked about shafts on tour this year and are extremely stiff with low torque translating into less deflection and bending, particularly on longer length putts. If you don't think a putter shaft can make a difference, try telling that to the guy who perhaps does more research into the game than any pro on Tour - Bryson DeChambeau!
Image Credit: lagolf.co
LA Golf putter shafts have quickly become renowned for providing superior distance control and giving you the ability to start your putts on your intended line on a more consistent basis. All of LA Golf's P series putter shafts feature a proprietary material from LA Golf that has become synonomous with an incredible feel and unprecedented feedback or all lenghth putts. Ask any golf who's got an LA Golf putter shaft in their putter and they'll tell you what a difference it makes. The P Series putter shafts are tour winners and established a record for strokes gained putting in a tournament. In other words, LA Golf putter shafts are tour proven.
LA Golf P-Series putter shafts are a straight shaft and fit into L-neck style/shaft in hosel putters only. 
LA Golf P-Series 105 and P-Series 135 Putter shafts come uncut at 36" in .370 or .355 tip. 
LA Golf P-Series 180 armlock putter shafts come uncut at 46" in .370 tip only.
If you didn't know, LA Golf is partly owned by two of the world's best players - Bryson DeChambeau and Dustin Johnson.  LA Golf is the only shaft company with this unique ownership and puts them in a very unique and enviable position with both players having major input into the technology and how the shaft is made. The LA Golf Putter shafts are used by Bryson and DJ and you can be sure that these two players wouldn't be playing anything that is not the very best.  This is actually proven in the fact that DJ actually went back to a Ventus shaft and kept using it even when he was onboard with LA Golf, and didn't switch until they found something that suited him. Tiger Woods did a similar thing with Nike when they were in the equipment game. 
The P Series putter shafts come in white and black but we also have the LA Golf P Soho Series putter shafts, which come in a wicked green, and black color.
Why buy LA Golf putter shafts from Tour Spin Golf? If you live in California, we'll ship any P Series putter shaft to you via Fedex for FREE! That's right, order Mon-Fri before 2:00p.m PST (excluding public holidays and any day we're closed) and you'll get expedited shipping for free. In fact, we'll do this for any state in the United States and if you mention you read this article, we'll upgrade your shipping to overnight for no charge!
We also ship LA Golf putter shafts to Canada, Europe, Asia (including Thailand, Indonesia, The Philippinnes, Singapore, Vietnam, India, Hong Kong, Malaysia and more) and we'll ship any LA Golf P series putter shaft also for free! You'll just be responsible for any import duties or taxes if applicable. If it's LA Golf P Series putter shaft reviews you're after, we'll have a full review coming soon at Tour Spin Golf.
If you don't have the budget for the LA Golf putter shafts, we recommend the BGT Stability putter shafts which you can find out more about at bgtshafts.com or buy here at Tour Spin Golf.  The BGT putter shafts are also very stable and are played by a lot of top amateurs and pro's around the world and are a bit more affordable.
Dec 02, 2022

Category:

News
Comments: 0